Sustainability
| | |
| --- | --- |
| Sustainability and open trade are enormously important in today's world. In order to live the idea of sustainability in everyday life, WALSER is a member of the amfori business association and a participant in the amfori BSCI and BEPI initiatives. Amfori is the global leader for open and sustainable trade. In doing so, we are committed to adhering to and improving social and environmental standards along the entire production process. | |
Through our membership of amfori, the world's leading business association for open and sustainable trade, we undertake to improve human prosperity, use natural resources sustainably and actively support free and fair trade. As a member of amfori, we are also involved in the implementation of the UN Sustainable Development Goals (SDGs). Here is an overview of all 17 Sustainable Development Goals: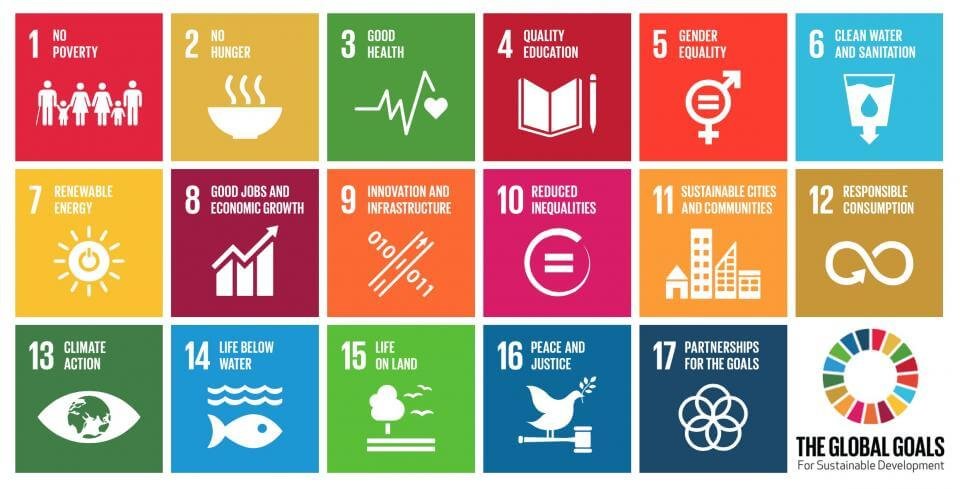 In order to set in motion improvement processes along the value chain and to adhere to social and environmental standards, WALSER has its own team dedicated to this task.
In addition, raising awareness of sustainable and socially responsible trade is a key factor in being successful as an international trading company. Training sessions and further education are organised on an ongoing basis by amfori and WALSER in order to raise the awareness in our own team as well as suppliers and as a consequence to achieve improvements.
Amfori provides two different initiatives in which we are actively involved - amfori BSCI and amfori BEPI .
amfori BSCI deals with the implementation of social standards. It deals with issues such as fair pay or a clear rejection of child labour. Here is an overview of the BSCI Code of Conduct and the 11 Basic Rules. It is a continuous process, supported by amfori, which helps suppliers to continuously improve. Monitoring is conducted within a framework of audits, which are carried out by external testing institutes.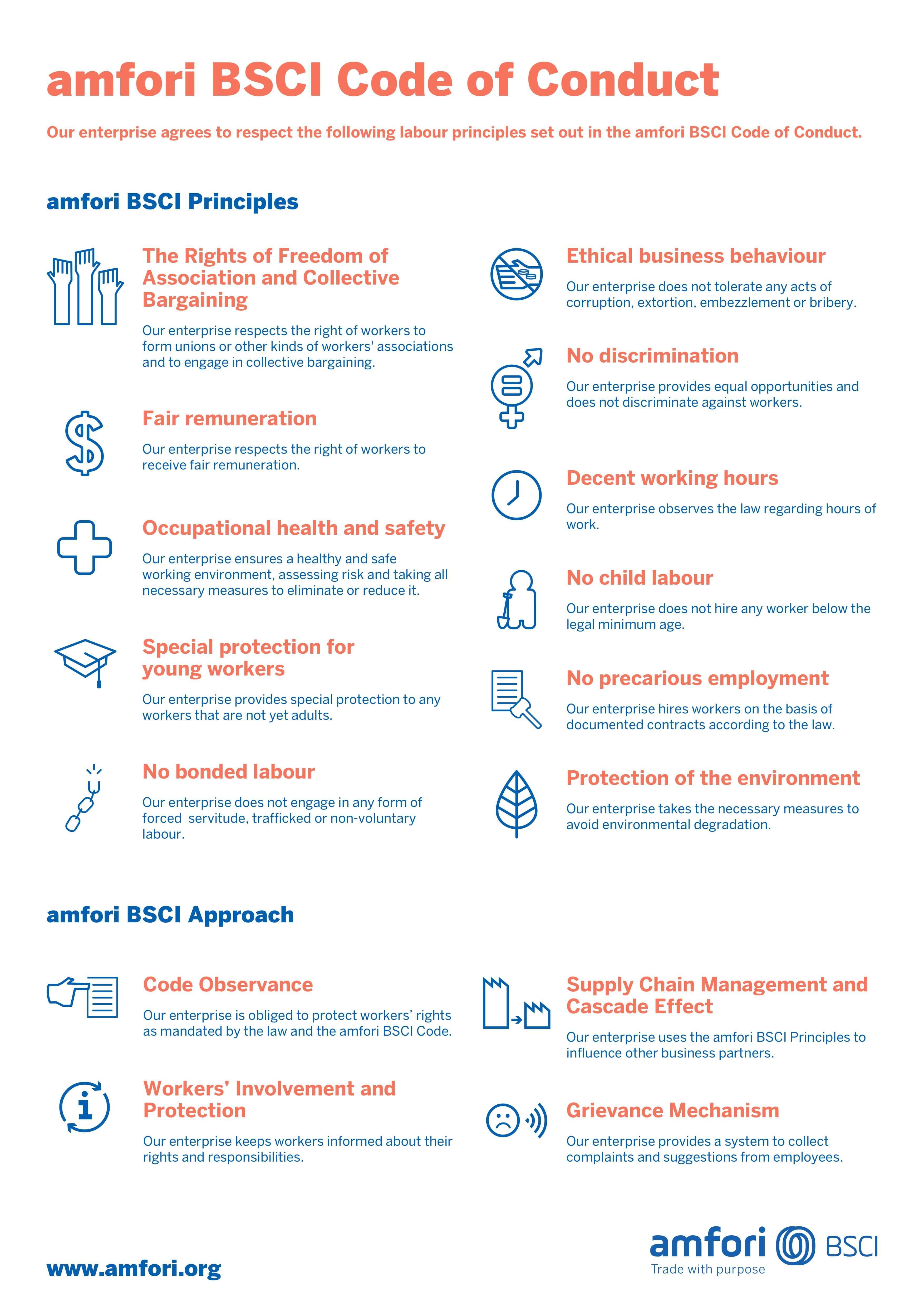 The aim of amfori BEPI is to raise awareness of how to improve the environmental performance along the value chain. In total there are 11 critical areas, e.g. energy and water consumption or the correct handling of chemicals, which are analysed by amfori together with the suppliers and dealt with according to a predefined process in order to achieve environmental improvements for all concerned.
Learn more about amfori at www.amfori.org
With WALSER, you are choosing a supply partner who values and actively promotes social and environmental values in trading.